$45,321 a Year…and a Home in the Sun
Your days in Lagos are savored like a fine wine…
In the mornings you take the brisk walk from your condo to the nearby clifftops where dramatic bluffs frame stunning coves and where the shimmering morning light plays tricks against the sea arches and rock formations.
In the afternoon, you'll join the sunbathers on Dona Ana, considered by Condé Nast Traveller to be the best beach in the world. Your community is so close to the beach that they share the same name…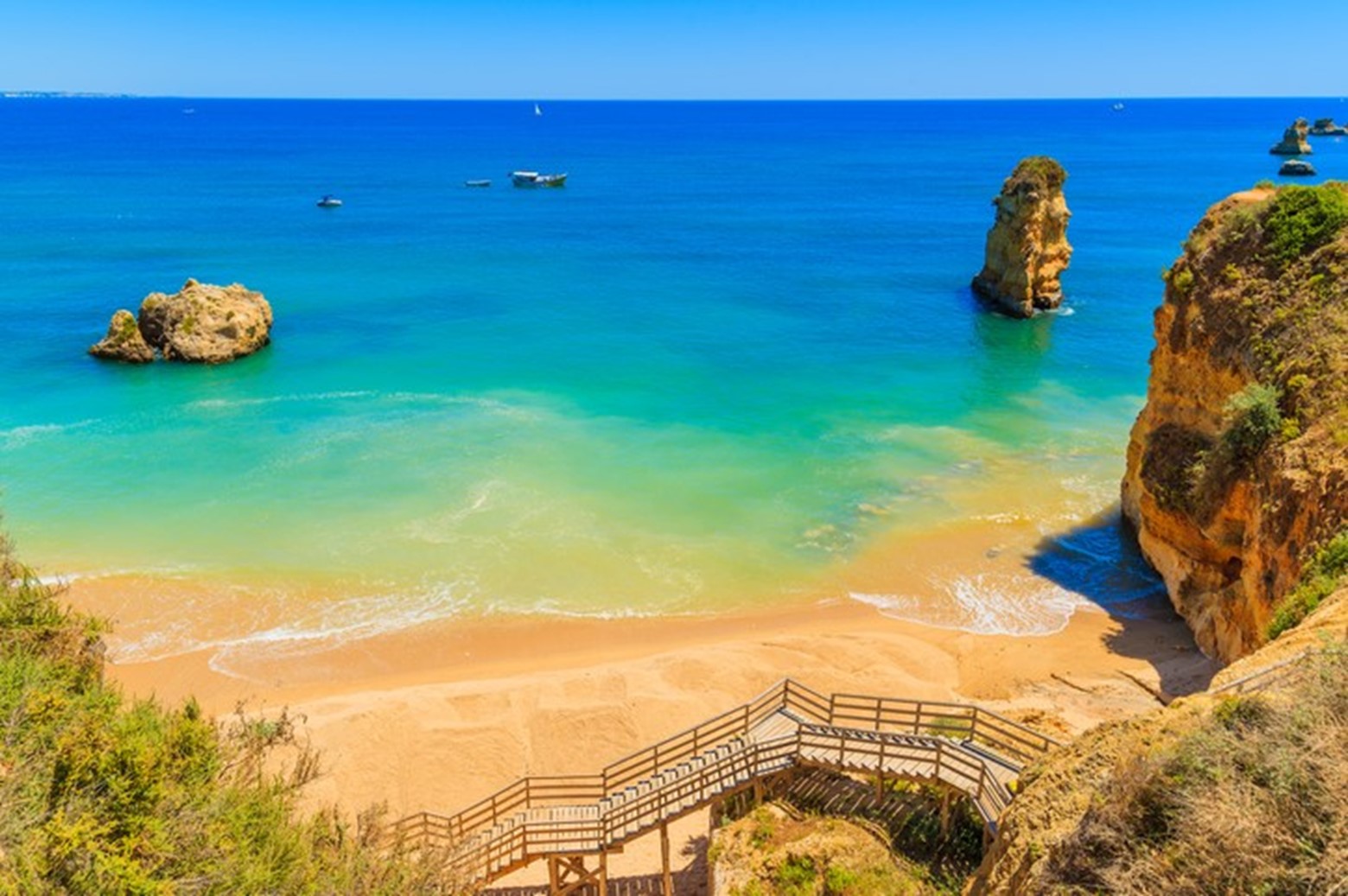 You're also just a 10-minute walk from Lagos' Old Town, and come evening you'll stroll its cobbled lanes and shady plazas, and enjoy a seafood dinner and live music.
You top it all off back at your condo, joined by friends for a sundowner on your spacious terrace…
Since you became an owner in sunny Lagos, on Portugal's Algarve, you've come here every chance you get.
You spend chunks of your winter and spans of spring and fall too. It doesn't matter what time of your year it is. In Lagos it is always sunny and welcoming…
It doesn't get sweeter than this…
Nor does the opportunity that made it all possible…
I'm bringing RETA members a rare—almost unheard of—opportunity to own luxury condos at a hefty discount and lock in potential gains of $139,836, just 1 year after delivery.
I think of it as the "last call" for big discounts and big profits in this beautiful historic town…
And the last great opportunity to turn this dream location into your European base that pays.
You see, anytime you want you can turn your luxury home at Dona Ana Beach Residences into a profitable rental by simply handing your keys over to your rental manager after each of your stays.
In Dona Ana and its incredible location, I figure you could easily lock in €40,000 ($45,321) in rental income. Maybe more…depending on how much you choose to use the condo for yourself.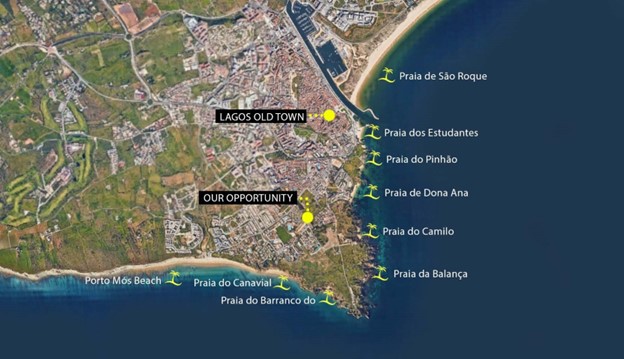 For instance, an owner in a community similar to Dona Ana and from the same developer—but much further from Old Town—has been renting out their two-bed condo and pulling in about €35,000 (about $39,488) a year. And that's while they use the condo for chunks of time themselves.
One of the big advantages of Dona Ana is that it's just a stroll from Old Town, so you'll get much better occupancy in the winter months, when beaches alone don't have as strong an appeal.
And if you rent for most of the summer you can make enough income to cover the entire cost of your condo.
Similar condos I've seen in Lagos rent for €1,764 a week in peak-season—and most of them have already filled much of their 2022 summer calendar.
Using cheap Portuguese financing, with the units we can lock down for €477,000 (after your 10% discount), your monthly payments could be less than €1,073 ($1,207), depending on your terms. So, just a few months of renting can essentially pay for the entire condo—including HOA fees and tax—and give you plenty of time to get use out of it yourself.
This is what I love about Lagos. When you buy well here you lock in both strong appreciation and high potential rental yields—a two-punch play that I love.
Wishing you good real estate investing,
Ronan McMahon