He'll never do it again…
If Alfredo Aleman had known 12 years ago how much sweat, tears and eye-watering amounts of money he needed to achieve his dream in the Bay of Panama he swears he would never have started.
I'm so glad he did.
It means that today I am able to bring RETA members a way to get onto the islands….
The islands are two manmade wonders totalling 43 acres of land right in the heart of Panama City yet surrounded by the ocean.
They offer a James Bond lifestyle without the explosions…opulence and exclusivity with exotic marine adventures the norm and luxury shopping, fine dining, casinos and the incredible nightlife of Panama City on the doorstep.
Called Ocean Reef, the islands make up one of the most exclusive communities in Latin America, just 500 feet or so from the heart of one of the world's fastest-emerging global cities.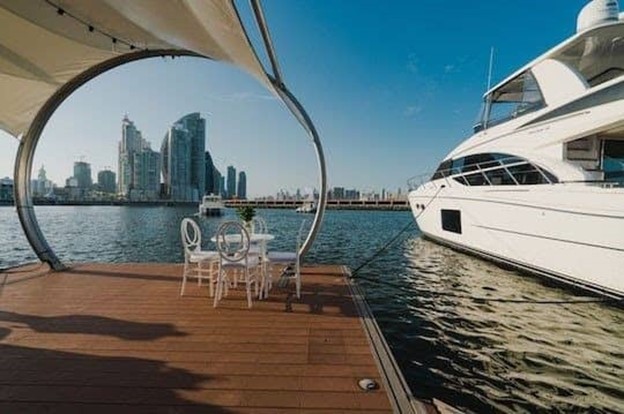 This is "ultra-prime" real estate without the price tag. An "ultra-prime" market is one where there are at least three transactions over $25 million each year for three years running.
Nothing says super-wealthy exclusivity like an ocean-view condo on an island in the heart of downtown…this is easily one of the most exclusive communities in Latin America. Yet our opportunity came at a tiny fraction of the cost of other global equivalents and with the potential for yields of 6% to 9%…if you do decide to rent to the clamoring crowd of wealthy folks desperate to get onto the islands.
Ocean Reef is low density and low rise. It's all about expansive ocean views and 5-star island living yet with the beating heart of downtown just a few minutes away across a causeway.
Ocean Reef is 30 nautical miles away from the Pearl Island archipelago…your playground is deserted islands with virgin white-sand beaches. Your neighbors are the wealthiest and most powerful insiders in the region.
I'll be honest, at first Alfredo's vision seemed far-fetched. But on each visit to Panama I could see the two man-made islands of Ocean Reef rising from the bay. Now they exist. I've visited them, walked around them, spent time in the properties already built.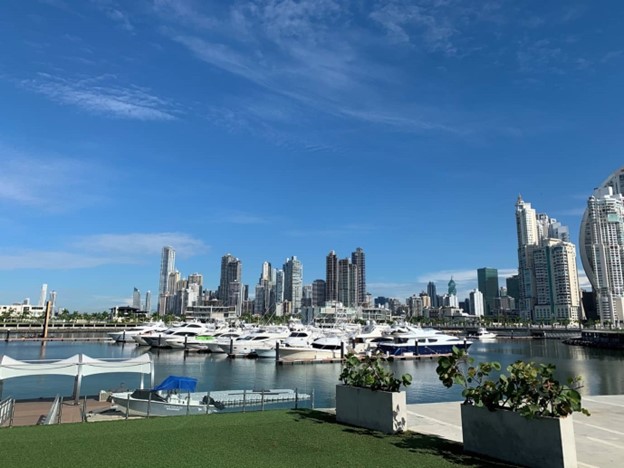 Most of the high-end sports facilities are already built. The incredible marina is finished. It means you have a place to keep a yacht or charter one and head out to explore the islands in the Bay of Panama.
Spend the afternoon on a deserted white-sand beach and be back for dinner in the city at Dondé Jose—owned by a Cordon-Bleu trained chef. There will be a full spa, a wine cellar, a piano bar, a private beach…
Owning here taps into everything Panama offers as an emerging world-class city. The rapid growth of both the economy and the city is driving demand for real estate, yet like other global hubs such as Hong Kong and Singapore, land is incredibly scarce.
That's why creating just over 43 acres of land in the ocean makes sense.
The first island is sold out and already occupied by wealthy buyers and Alfredo anticipates only 400 families or so can live among the two islands of Ocean Reef. This is not the kind of real estate that hits the market often. The kind of folks who are buying here aren't usually interested in selling.