Hitting the Rental Sweet Spot on Costa Rica's Southern Pacific Coast
Paradise is short on rentals.
In Costa Rica's Southern Zone demand is sky high and climbing. It's one of the most beautiful places on earth. Vast tracts of primary forest run down from the mountains to a coastline hemmed with magnificent Pacific beaches.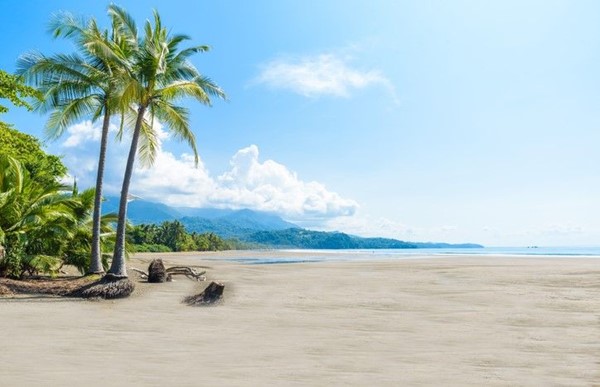 The Southern Zone is also among the most profitable places I know for savvy investors.
Once remote and inaccessible the Southern Zone is now easy to reach—just three hours from the country's main international airport in San José.
The world is waking up to what this means.
Every other week I get news of a Path of Progress event…a freshly tarmacked road, a gourmet restaurant opening…a new Belgian craft beer emporium…the arrival of high-speed internet.
The days of a bone-shaking eight-hour ride to get to the Southern Zone are over. And this region has everything that the millions of tourists who visit little Costa Rica want—natural beauty, biodiversity, eco-friendliness. In fact, it's the best place in the country to find those things and much more…
For instance, the gourmet dining scene around the small town of Ojochal astonishes newcomers. Fine dining in the jungle? You bet. Make sure you book ahead; these restaurants are usually packed.
The big plus for investors like us is this: The Southern Zone will never be overbuilt. There's lots of empty, beautiful land. But building is tightly restricted, primary forest is sacrosanct and our opportunity is tightly sandwiched between two national parks. In recent years the hurdles to doing any development (such as water licenses and access) have become so onerous that it's almost impossible to do anything here. Unless of course, you are the developer we're dealing with…
Sylvaine Pilault is way ahead of the pack, one of those pioneering expats who first visited in 1989. She fell in love with the raw natural beauty of the place and she bought land. She got into the game early—long before anyone else. That puts her far ahead of the competition today…and by doing a deal with her we're locking down the very best-in-class at incredibly low prices…and it's in the perfect location.
We're buying in a total sweet spot. There's nothing else like it.
As more people discover the Southern Zone prices will climb. And already there is a critical shortage of rentals…which is why our latest opportunity is so incredibly good.